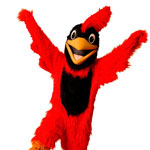 Dear class of 2019,
I write to welcome you as your class dean! I look forward to meeting you when you arrive on campus and corresponding with you over the summer.
You might be wondering what a class dean actually does…
My most important function is to ensure your progress towards graduation. I have knowledge of resources on and off campus that will be helpful to your transition to college life and the Wesleyan community. With classmates, upper class students, staff and faculty from departments and offices on campus, we will coordinate and plan programs that are appropriate for first-year students. I will also be working closely with our class council to plan fun events for the class. In short, I am here both to celebrate your accomplishments and help you in moments of crisis.  I'm thrilled to be your class dean and I'm looking forward to coming to know all of you.
Best,
Dean Wood