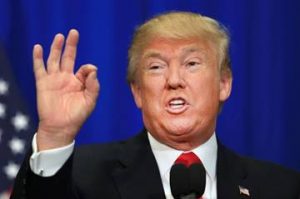 WHY TRUMP? WHY NOW?
Wednesday, September 28, 2016
4:30 P.M.
PAC 001
The rise of Donald J. Trump has excited millions of Americans and frightened millions of others.
What explains the New Yorker's rise? Why at this time? Precursors in U.S. history? Parallels elsewhere?
Chair: Ying Jia Tan
Dean Marc Eisner
Professor Ronald Schatz
Professor Victoria Smolkin
Sponsored by the History Department. Snacks and refreshments provided.