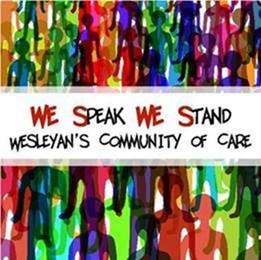 Become an active bystander!
Register for We Speak We Stand training!
Saturday, October 7th
1-4pm Boger 112
Saturday, November 4th
11am-2pm PAC 107
Empowered bystanders create a safer campus by standing up and speaking out when they witness situations that could potentially harm the health and safety of others.
Intervening with peers can be difficult for a number of reasons and
training will provide you with the skills to
move from inaction to action
and intervene safely and effectively.
The training features two distinct and separate tracks:
sexual violence prevention and alcohol education and intervention.
Register here at least 48 hours in advance of training date.
Snacks provided!