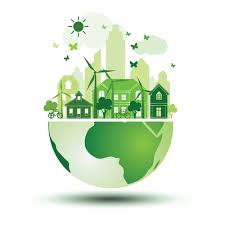 2019 Summer Sustainability Fellowships
Renewable Thermal Strategy hosted by the city of Cambridge, Massachusetts
Net Zero Roadmap Implementation hosted by the Burlington Electric Department
Comprehensive Solar Implementation Roadmap hosted by the town of Hanover, New Hampshire
Renewable Energy Research and Planning hosted by Hypertherm, Inc.
Reducing Commercial Sector Emissions hosted by the town of Concord, Massachusetts
Municipal Greenhouse Gas Inventory hosted by the city of Lebanon, New Hampshire
Municipal Greenhouse Gas Inventory hosted by the city of Portsmouth, New Hampshire
Climate Action Planning hosted by the University of New Hampshire's Energy Task Force
Campus Zero Waste Planning hosted by the Post-Landfill Action Network
Flood-Induced Roadway Damage – Risk Analysis hosted by the UNH Center for Infrastructure Resilience to Climate
Sustainable Middletown hosted by the city of Middletown, CT & Wesleyan University
Health Benefits of Climate Change Mitigation Activities hosted by the Vermont Department of Public Health
Growing a Farmers' Market in South Providence hosted by the African Alliance of Rhode Island
Sustainable Food System Documentaries hosted by Food Solutions New England & NH Food Alliance
Sustainable Development as an Alternative to Military Intervention hosted by Peace Rising
What is the Sustainability Fellowship Program?
UNH Sustainability Fellowships pair outstanding students with organizations and communities across New England to work on transformative projects that propel us towards a sustainable, resilient future. The program runs for 10 weeks during the summer. Fellows receive mentorship from professionals in their field, have the opportunity to make a real impact with their work, and become part of a growing network of sustainability leaders.
Why should you apply?
New skills and knowledge
Access to extensive professional contacts and networks
Compelling projects to build your professional portfolio
$6500 stipend
Accomplish meaningful work
Become part of a professional community that shares your interests and goals
Who should apply?
Graduate and upper-class undergraduate students from any accredited college or university
Students and recent graduates from all disciplines interested in a sustainability career
Please submit your application by February 7, 2019 at midnight.
Have questions about the program. Click here to learn more!
Campus information session on January 31 and an informational webinar on February 1, 2019.